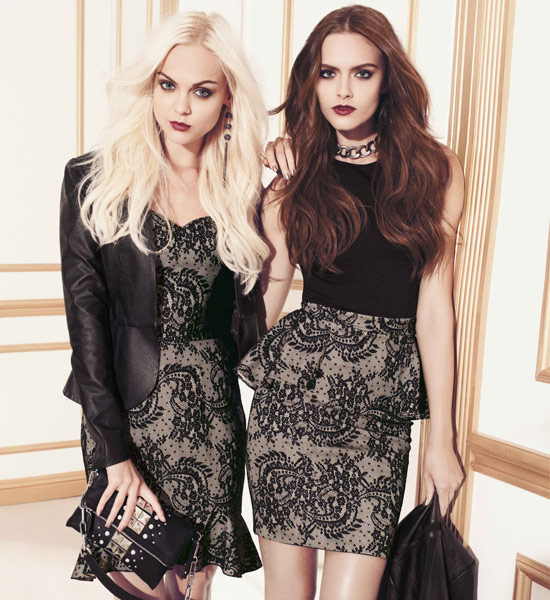 Lace has long been at the pinnacle of femininity, but this season, we've seen the openwork fabric paired with everything but ladylike silhouettes. Instead, it's making a statement alongside leather, studs, and chunky jewelry in shapes that favor structure over the soft, sheer pieces of the past.
One shape we can't get enough of when mixed with a bold, lacy print: peplum. While a little flare at the waistline gives any outfit a girly touch, the layered structure fits in seamlessly with edgier accessories. An asymmetric leather jacket pairs perfectly with a peplum dress, while an all-over studded mini skirt infuses a peplum bustier's flare with a little flair.
Lace-like prints look great on shapes we've borrowed from the boys, especially when it means metallic gold against a classic black blazer. Add a studded belt or chain-link jewelry to the ensemble and your not-so-ladylike look is complete. Just don't forget to replace those trusty old pumps with a kicky pair of lacy, curved-heel booties.